Employee Dispense Control
Smart vending technology has brought vending machines to another level where smart vending machines and smart lockers are now used with employee assets management and inventory management in workplace vending. With the advanced vending solutions, smart vending machines benefit your company in a way that you may dispense employee meals and drinks (whether subsidized vending or free vending), spare parts (spare parts vending), personal protective equipment (PPE Vending), IT devices and peripherals (IT Vending), office stationery, tools and any kind of items and inventory (office vending) to the employees at any time at convenient places in the workplace. Employers can also control and customize user permissions and restrictions to dispense certain inventory to the workers as well as the dispense quota and rules in various flexible ways.
Silkron's employee modules allow company management to set rules for employee dispense control based on the group such as how many items can be taken per day, per week, so on and so forth. What an employee needs to do is by scanning their employee badge or key in their ID number to choose and retrieve the items that have been authorized for the respective employee.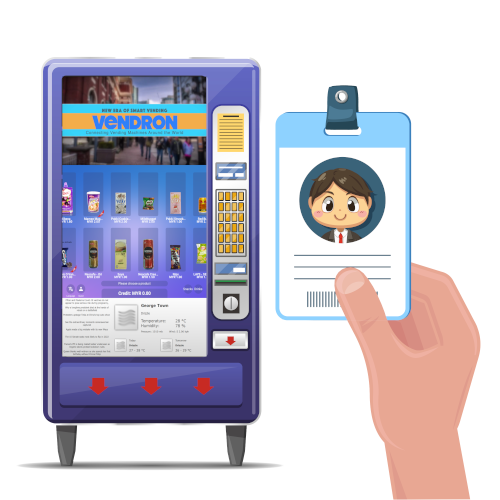 ---
How Does This Benefit Your Company?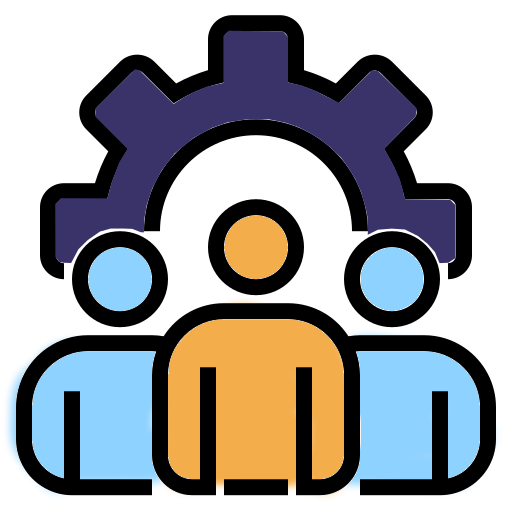 Manage Employee usages
Track employee usage and limit quantities to reduce supply hoarding and lost or stolen items.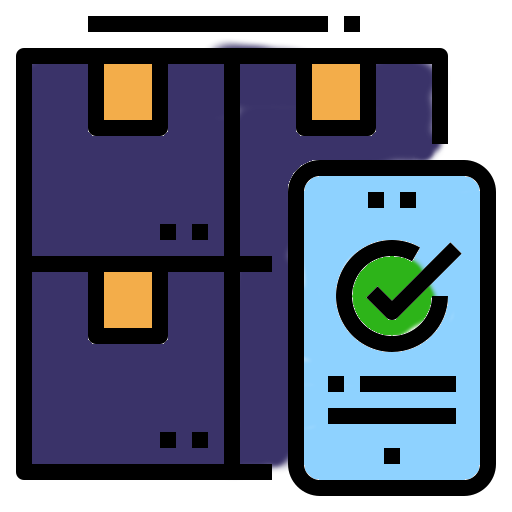 Inventory Management
Achieve visibility and precise inventory control to minimize waste and shrinkage.

Increase Productivity
Spend less time searching for tools or procuring out-of-stock items. Employees have 24/7 access to the materials they need.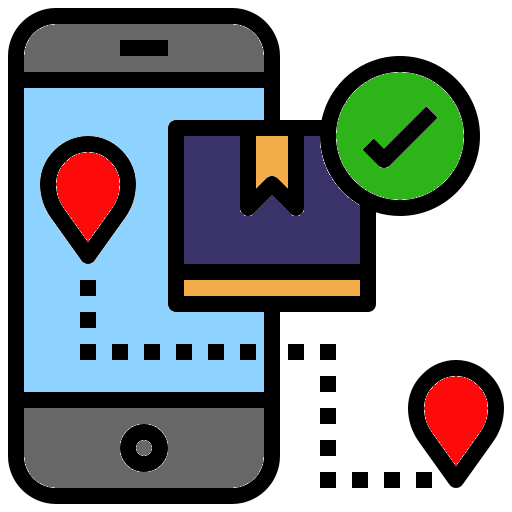 Capability of Tracking and Reporting
Achieve visibility and accurate inventory control for lean management.
---
How to use?
Employee Card
Pin Code
Step 1
Company admin keys in employee details and set the rules for each employee.
Step 2
Employees verify themselves by scanning their employee card at the vending machine.
Step 2
Employees verify themselves by inserting their card number at the vending machine.
Step 3
Select the product required
Step 4
Confirmation and make payment (if applicable)
Step 5
Product dispenses from the vending machine
---
24/7, Easy Control, Better Management
Vending solutions tailored to your sector
Gym • Office • Industrial • Warehouse • Club • Cruise Ship • Membership Benefits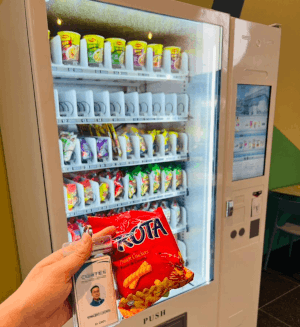 ---
Please get in touch with us to know more how our Employee Dispense Control solution can assist you in office resources management.