Vendroid All-in-One Screen [8-inch]
Silkron® Vendroid All-in-One Screen [8-inch] is a bundle of Vendron software optimized on embedded hardware built-in with 8-inch touch display, packed with optimum specification in compact size, to enable rapid and cost-effective implementation of telemetry, mobile payments / QR e-Wallets and smart vending capabilities onto vending machine and to retrofit into touch screen vending machine and connected vending machine.
Vendron All-in-One Screen [8-inch] can be easily configured with compatible vending machines, payment devices and other peripherals.
---
Technical Specification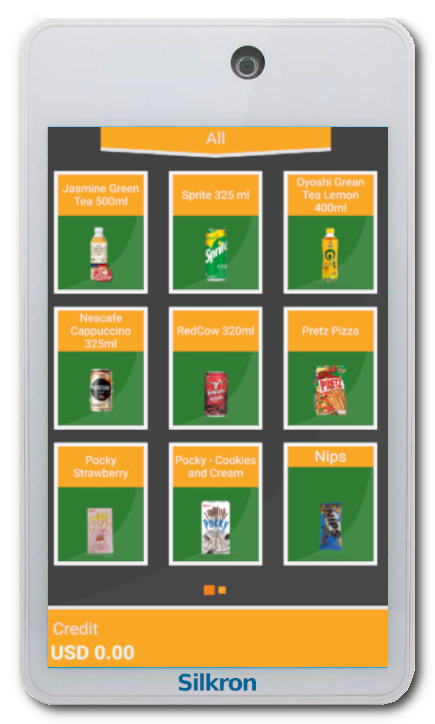 Smart Vending Software
Vendron® 4, on Android 7.1 operating system, ready to connect to Vendron Cloud.
CPU
Rockchip® RK3288 processor (Quad-core Cortex-A17, up to 1.8GHz)
Memory & Storage
2GB & eMMC 8GB
Graphics & Display
8-inch LCD Capacitive Touch Display
800 x 1280 resolution
QR & Barcode Scanner
Built-in
Interfaces
USB 2.0 x 1
OTG Micro USB x 1
COM port (RS-232) x 2
COM ports (RS-485) x 1
LAN RJ45 (100M Ethernet) x 1
Wireless
4G mobile connectivity
(SIM card slot x 1)
Vending Data Interface
MDB / MDB-slave (optional)
Pulse (optional)
Support direct interface to vending machines of various OEM globally
EVA-DTS / DEX / UCS
Enclosure
Fanless Case, mountable externally on machine
Application Uses
Retrofit to old / conventional vending machines without touch display
Telemetry and QR mobile payments on vending machines with MDB & DEX / EVA-DTS
Minimal mechanical modification
Smart Locker Cabinets
Smart Fridges
Automatic Car Wash Machines
Any other self-service machines that require QR mobile payments
---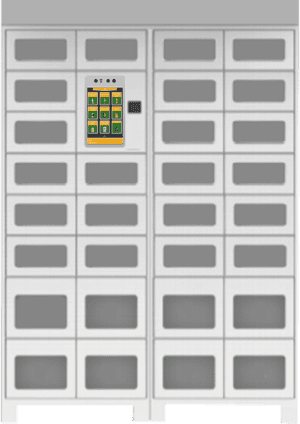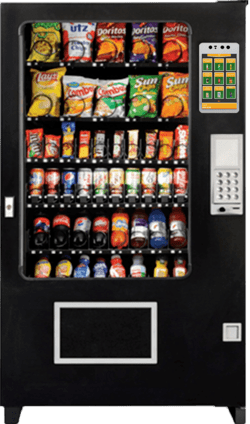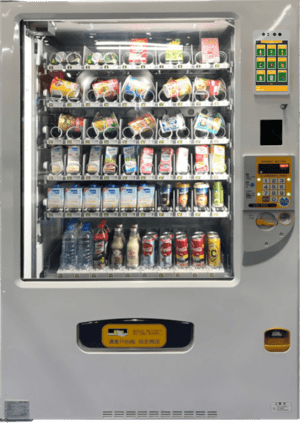 ---
---
Please get in touch with us to know more about our Vendroid All-in-One Screen [8-inch] and how it can assist you in your smart vending machine deployment.
Note:
Silkron reserves the right to make changes to the specifications without prior notice.
All pictures shown are for illustration purpose only. Actual product may vary due to different specification or product enhancement.
Android, and the Android logo are trademarks, or registered trademarks of Google LLC in the United States and/or other countries.
*Other names and brands may be claimed as the property of others.