Vending Machine Retrofit Design Reference
Conventional vending machines are usually lack of visibility. It is commonly without touch screens and does not support comprehensive features, for example only accepts limited payment options. To check inventory levels, restock personnel must physically visit each machine which is a time-consuming and expensive process. Moreover, conventional vending machine only sells canned or bottled beverages, cold or hot beverages, and a few selections of snacks without any customizable functions. Moreover, old vending machines should be fully utilized to conserve the precious resources of the mother earth.
These factors have led the retrofitting of conventional vending machine to smart vending machine (or intelligent vending machines) in order to stay competitive in the market.
Vending Machine
Traditional and conventional vending machines can also be retrofitted into smart vending machines (or intelligent vending machines).
Design Notes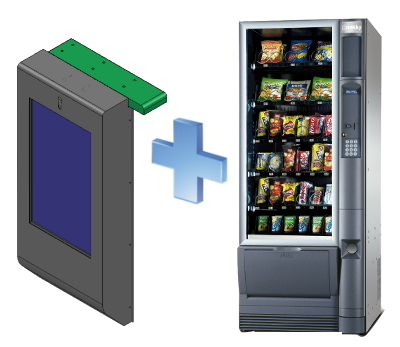 ---
Vendron Cube
Silkron's innovative and patent-pending retrofit solution, known as Vendron Cube for retrofit on conventional vending machine to enable with smart vending features.
Coffee Vending Machine
Silkron's mobile vending app, Vendron GO dispenses your favorite coffee from coffee vending machine at your fingertip.
---
You may find your right smart vending machines in our Vending Machine Marketplace.
Please get in touch with us to know more how our Vendron solutions can assist you in retrofitting and upgrading your existing vending machines to smart vending machines.