Vendron
®

Go - Mobile Vending Solution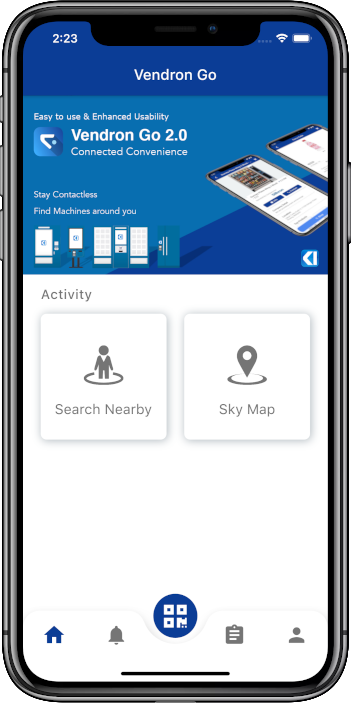 Vendron® Go is a mobile vending application that act as the end user's interactivity and the alternate screen for connected vending machines that is running Vendron®. Vendron® Go makes traditional vending secure, convenient and hygienic, which completes the omni-channel smart retail solution in the O2O (Online To Offline) environment.
Nearby Machines
Difficulties finding nearby machine? Difficulties finding your desired product? View and browse online with Vendron® Go.
Machine & Cashless Payment
Vendron® Go allows you to pay from your phone with your own convenient payment modes.
Scan, Browse & Pay
Difficulties when purchasing? Scan QR code, Pay and Take. Never miss your purchase again.
Skymap
Vendron® Go pin-point machine's location in your map. Let's plan your journey to the nearest machine.
Vendron® Go supports vending machines that are not equipped with input devices as an alternate screen. It also allows you to purchase from vending machines hygienically and worry-free with
touchless and contactless
.
Purchase History & E- Receipt
Vendron Go allows you to keep track of your purchase history which includes when and where you purchase the item(s). You can also view the electronic invoice of your previous purchases.
Reservation
Allows to support purchase first and to collect at a later time, the buyer need not worry desired product(s) runs out.
---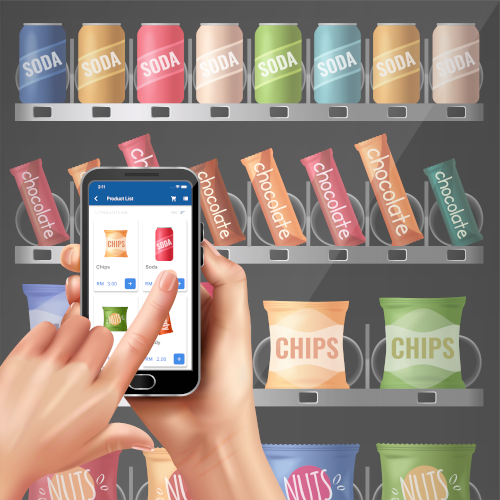 Go
Touchless
and
Cashless
with
Vendron GO
WHY?
More hygienic
No cash needed
Improve user experience
---
Please get in touch with us to know more how our Vendron® Go mobile vending solution can assist you in your smart vending and smart retail operations.