Self-Service Laundry Washing Machine Solution
Search laundry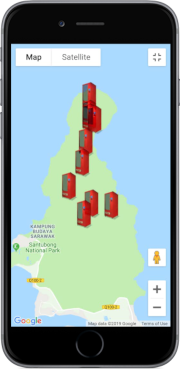 Available Wash Modes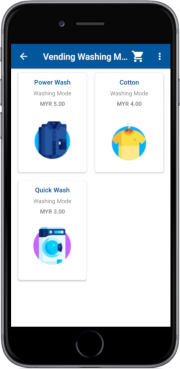 Select Wash Mode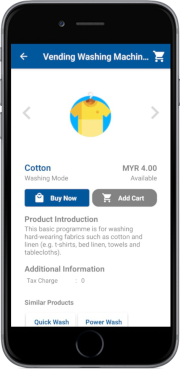 Make Mobile Payment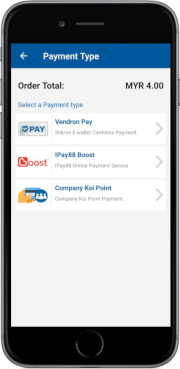 Complete Transaction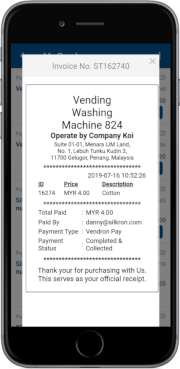 ---
How It Works
Self-service Washing Machine integrated with Silkron® platform, allows users to use their smart phones to pay for their laundry.
For first-time use, users download the Vendron Go Mobile App from the Apple App Store or Google Play store.
Laundry is loaded into the washing machine of the self-service laundry. Users can scan the QR code located on the washing machine. Users will then select their preferred washing mode and make the payment on their phone.
Upon payment acceptance, the self-service washing machine will prompt the user to start the washing process when they are ready.
Users will also be able to use Vendron Go Mobile App to search for nearby self-service laundry locations and to view their transactions history.
How to Use

Download the Vendron Go Mobile App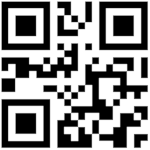 Scan the QR code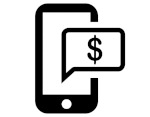 Select laundry washing mode and make mobile payment on the phone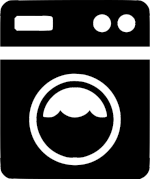 Laundry is being washed

Collect clean clothes
---
Advantages for Operators
We are currently moving towards a cashless society, no longer is there the need to have sufficient change in the washing machines, nor the need of a separate token exchange kiosk to support transactions.

This allows for a greater sense of security as there is no cash in the laundry shop and washing machines to be stolen and there is no need the schedule regular visits to the laundry store for cash collection.

The cashless method allows for more efficient transactions which in turn leads to reduced queuing times and allows for greater sales volume.

The convenience it provided to users will encourage them to return to the self-service laundry more frequently which would lead to higher revenue.

Able to monitor laundry sales data in real time from anywhere and anytime.
Advantages for Users
Convenience and simplicity using mobile apps.

No risk nor hassle for users to prepare cash to visit laundry.

With the advent of the cashless laundry machines, there has never been a more effortless & convenient way for users to do their own laundry.

Reduced queuing time for users.
Please get in touch with us to know more about how our self-service retail platform can assist you in your self-service laundry operations.