Stock management at any time and anywhere.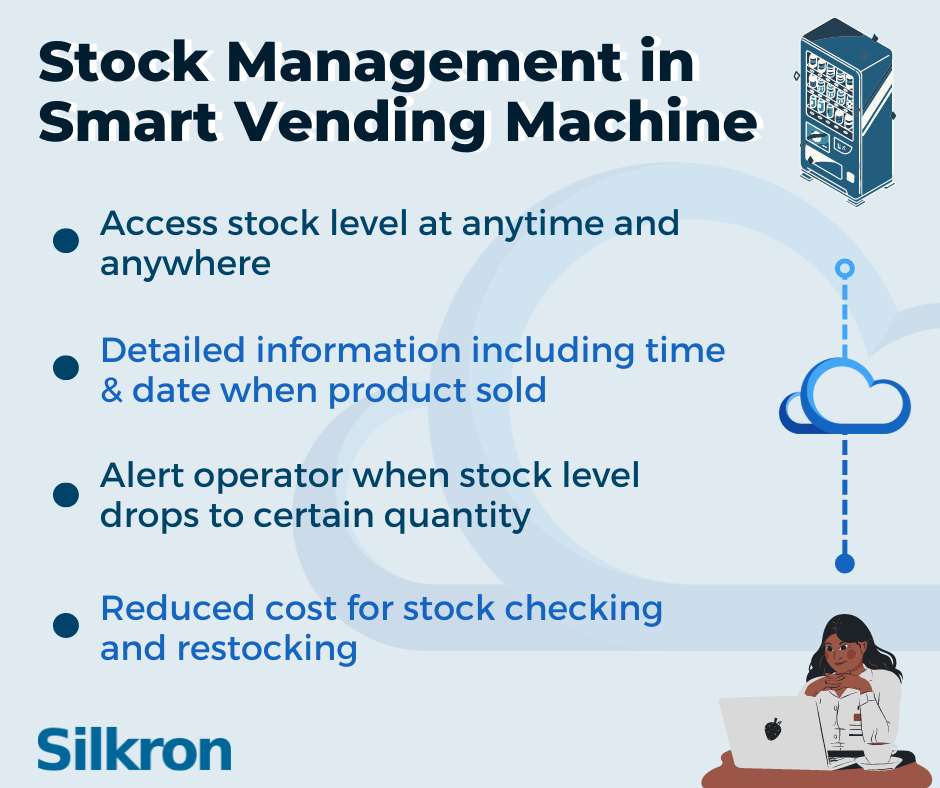 The main difference between a smart vending machine and a traditional vending machine is the advancement in technology. A traditional vending machine uses more mechanical components in its structure, such ah buttons, keypad, and so on. And the machine can only be used to vend products. Tracking of sales, stocks, and so on has to be done manually by the operator. On the other hand, every smart vending machine has a computer on its own, they have a touchscreen with an attractive and user-friendly UI, tracking sales, recording stocks in and out, performing analysis on the vending business, etc. It does all these things that are crucial and necessary for running a good vending business.
Suppose you are operating a traditional vending machine. In that case, you will need to undergo a series of unavoidable hassle procedures to keep track of your stock level by presenting yourself in front of the machine, opening it, and counting it. While smart vending machines abolish those hassles for operators. The Internet of Things makes everything including the stock level to be monitored by the software itself, and real-time stock level will be pushed to the cloud, enabling operators to access it anytime and anywhere. There will be an alert when the stock level is low, then only the operator needs to be present at the vending machine to perform restocking. Higher efficiency in operations, and save time!
Tags:
smart-vending-cloud
,
smart-vending
,
vending-machine