What is driving Vending & Automated Retail?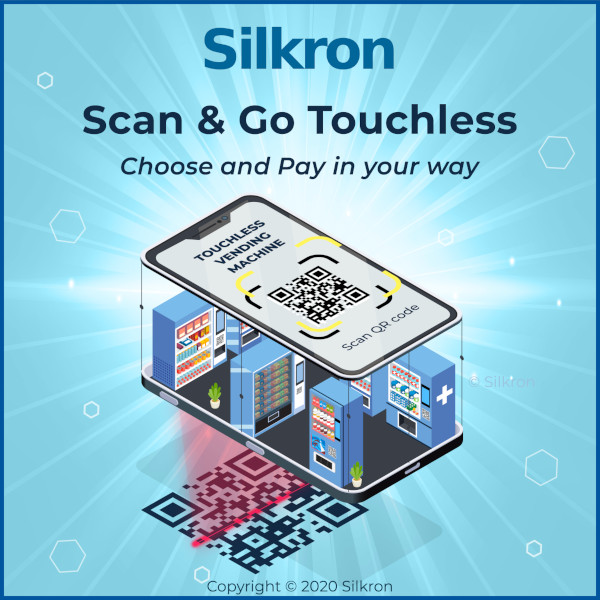 Consumers nowadays do expect a certain level of convenience and efficiency during their shopping experiences. Retail with vending solutions do offer the key aspect to the customers which is appreciated in today's busy and hectic world. They also empower a channel for retailers to gather data on customer habits and behaviors which can be profoundly productive and exceptionally effective in improving their other stores and inventory mix. Simultaneously there is a threat that many retailers are exploring unattended technologies to reduce staffing expenses.
Automated retail likewise needs to pick its targets. There is a reason why the majority of the real-life use cases are currently in the convenience sector. It goes without saying that the vast majority of these unmanned stores are available to access 24/7. Due to the faster pace of life, everybody is trying to save as much time as possible. This leads to a shift in buyer behavior where we can observe more and more customers buying drinks, food, and other products from vending machines or any unattended retail channels since it is simpler and way faster than going to a grocery store or ordering online. It provides additional benefits to make grabbing a sandwich or a beverage as easy and convenient as possible, which includes and not limiting to fresh food such as salad, food served in warm temperature or even with smoothies machine, it could also produce smoothies which are perfect for a hot day. It additionally allows retailers to place automated retail and make sales in locations that may provide inconvenience for people to access foods and necessities.
Unattended retail drives fast and uninterrupted retail connectivity. Nowadays, most retail businesses are offering multiple means of customer services oriented to strive for customer engagement and satisfaction. Additional features such as providing digital signage screens and automated inventory management for stock control are in place to have more operational control and transparency.
Automated retail platforms are said to be a perfect idea for driving revenue. It is exceptionally recognized that it is able to deliver a superior consumer experience. Making good use of unattended and automated retail delivers valuable brand messaging to consumers especially if it were placed and located in high-traffic areas like offices, malls and airports. Of course, the main benefit of this is that there will be no staffing required and it will never have to close for business. As the overall summary, automated retail provides the following benefits:
Developing brand experience delivered in premium locations

Enhancing consumer experiences

Valuable brand exposure in high-traffic locations

Unattended and Unassisted up-selling and cross-selling at point of purchase

Low cost of ownership and operation cost

The highest sales per square foot in retail

Improving and optimizing on-shelf product display

Reducing out of stocks and streamlines replenishment

Flexible and scalable - efficient use of space
Besides retail segment, smart vending machines have been also deployed into various use cases and applications as follow to serve the needs of various industries:
Industrial Vending

Self-service Washing Machine

Marketing and Promotion

Controlled & Regulated Vending

Health Care

Unmanned Store

Cashless, Contactless and Touchless

Last-mile delivery and collection of food and parcels
Especially after the shock of the coronavirus on brick-and-mortar retail, stores have to work harder than ever to compete with each other. One way of doing this is to use technology to create immersive experiences that will encourage consumers back in-store by considering to provide greater convenience for shoppers, to make them feel safer amid the pandemic (e.g. with contactless options), or to promote a retailer's online presence with limited or eliminating the interactions in between humans. As having to face the COVID-19 crisis at the moment, the growing demand for flexibility and social distancing norms in recent times is increasing the adoption of vending machines at workplaces, shopping complexes, airports, metros, and other places to ease the access for the consumers in making purchases. With evolving technology and increasing needs, the vending machines are no longer only limited to only drinks and snacks, but it's seeing increasing adoption of selling electronics, medicines, healthcare consumables, ready-to-eat meals, and so on and so forth.
How does Silkron Solutions Benefit Machine Operators?
With Silkron solutions, you can:
Offer an advanced buying experience for your customers.
Ways of making purchases through vending machines have become a lot smoother and easier with different kinds of payment modes, whether to pay in cash / cashless by using card, e-wallet, etc. Machine operators can better manage demographically held promotions through the cloud. With vending machines that have been retrofitted, the vending machines are now available in showcasing a more informative product display and offering.
Centralized device management and streamline operations.
A new evolution of smart vending machines does not require any management that needs frequent physical visits unlike the conventional vending machines. Any adjustments or updates can now be completely done through cloud-based remote management. Remote management includes stock management, sales flows, data analysis and consumer profiling, multimedia content for the digital signage screen, marketing campaigns through various channels such as push notifications, emails and many more. With back-end cloud service, it brings additional convenience to the machine operators where they are able to check on the machine status at any time and anywhere which may definitely avoid a long breakdown period that causes loss of opportunities in sales. Moreover, the machine operator can always access the real-time inventory, machine health statuses, tracking of sales, which also includes and does not limit to detailed consumer insights, transactions data, etc. This information is able to give significant insights to improve overall yield and performance, empowering to build data-driven promotional and marketing campaigns, and to make profoundly profitable and exceptionally efficient retail automation.
Transform your Existing Vending Machines and Automated Retail Hardware with Silkron Solutions
Silkron has been working with many vending and automated retail hardware OEM, retailers, vending operators and enterprises to deploy their highly-scalable vending machines and automated retail stores around the globe. Each customer has their own requirements, hence Silkron is ready to deal with your automated retail channel for you or select the software elements that best fit your needs and necessities so you can oversee it while managing it yourself. Being machine-agnostic and able to run various models of vending machines by many machine OEMs gives the vending operators and retailers the freedom of choice to find the machines that best fit their desired requirements, budget, quality expectation and so on. Find out more on how you can be exposed to greater revenue, more profits and better brand exposure with Silkron.
Tags:
cashless and touchless
,
smart vending
,
smart vending software features